With its vibrant culture, stunning natural beauty, and bustling economy, Austin is a prime location for real estate investment. Whether buyers are looking to buy or lease single-family homes in the area, there are plenty of exciting properties to choose from. From affordable starter houses to luxurious estates on sprawling plots of land, there is something for every investor and homeowner looking to jump into the Austin property market. And with its favorable climate and growing population, it's no wonder this dynamic city continues to be a popular destination for investors in the housing sector. This bodes well for sellers and investors looking to lease their Austin homes, as they can expect to see healthy returns on their investments.
When marketing your Austin home for sale, thinking outside the box is key. There are many innovative, creative ideas that you can use to get more people interested in your listing and effectively reach your target audience. Some effective strategies include advertising on non-traditional holidays; using technology wisely to create engaging content; cross-marketing with local influencers, artists, or businesses; selling the lifestyle appeal of your property; and using platforms like Pinterest to engage potential buyers. Additionally, offering perks with the sale or a temporary rental can be great ways to give buyers a sneak peek into what life would be like if they were to move into your property. By implementing these outside-the-box marketing ideas and tips, you can ensure that your listing gets the attention and interest it deserves!
1: Advertise around holidays
Marketing your home during the holiday season can be a great way to generate interest and excitement among potential buyers. After all, most people view the holidays as a time for celebration and good cheer, making it the perfect time to showcase your beautiful home. Whether you focus on Halloween or New Year's Eve, using themes and messaging that resonate with these special days can help you catch the attention of buyers looking for their dream homes.
One strategy you might consider is marketing single-family homes for sale in Austin, TX, around non-traditional holidays that have become increasingly popular in recent years, such as Singles' Awareness Day or even National Deep Dish Pizza Day! By targeting key messaging and themes to these special occasions, you can connect with buyers looking for homes that match their unique interests.

With a little creativity and attention to detail, you can use marketing around non-traditional holidays to attract the attention of eager buyers searching for their next homes. So start thinking about what special messages and deals you can offer this year – your perfect buyer could be just around the corner!
2: Use technology wisely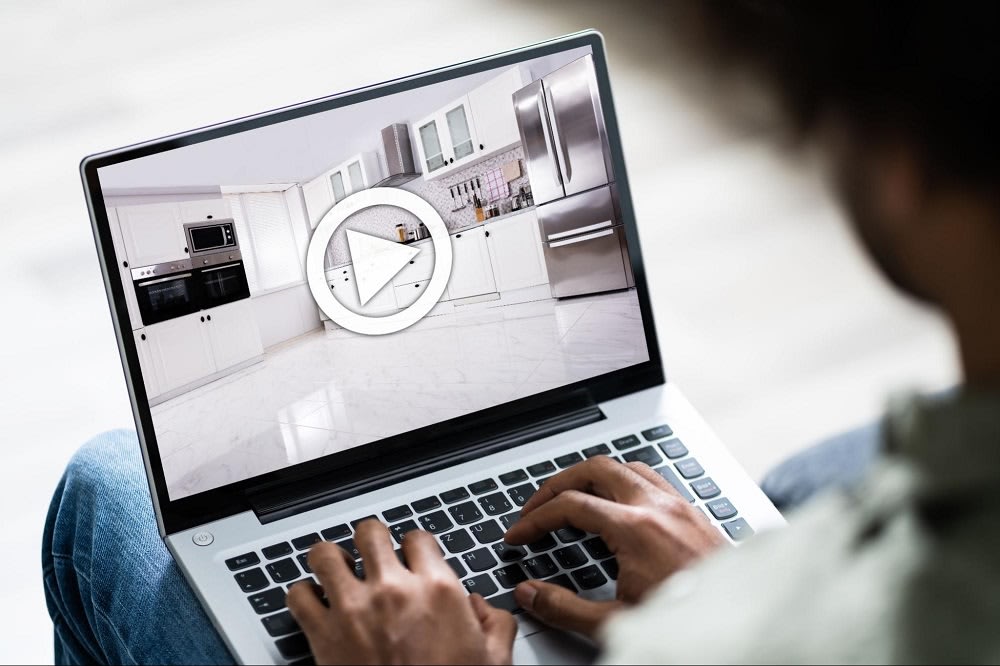 Photo courtesy of Shutterstock
There are a number of ways that you can use technology to effectively market your real estate listing. One of the most popular options is to create video tours of your property, which give potential buyers a better sense of what the space looks like. Live streaming open houses can also be an effective way to reach out to potential buyers, as it allows viewers to virtually tour your home in real time and connect with your Austin real estate agent after the open house ends.
Additionally, virtual staging allows you to offer alternative layout and decor choices for your listing, giving buyers more flexibility and creativity in envisioning their new home. With these tools at your disposal, you can confidently market your property using the latest technologies and capture the attention of both local and global buyers.
3: Cross-market with local influencers, businesses, or artists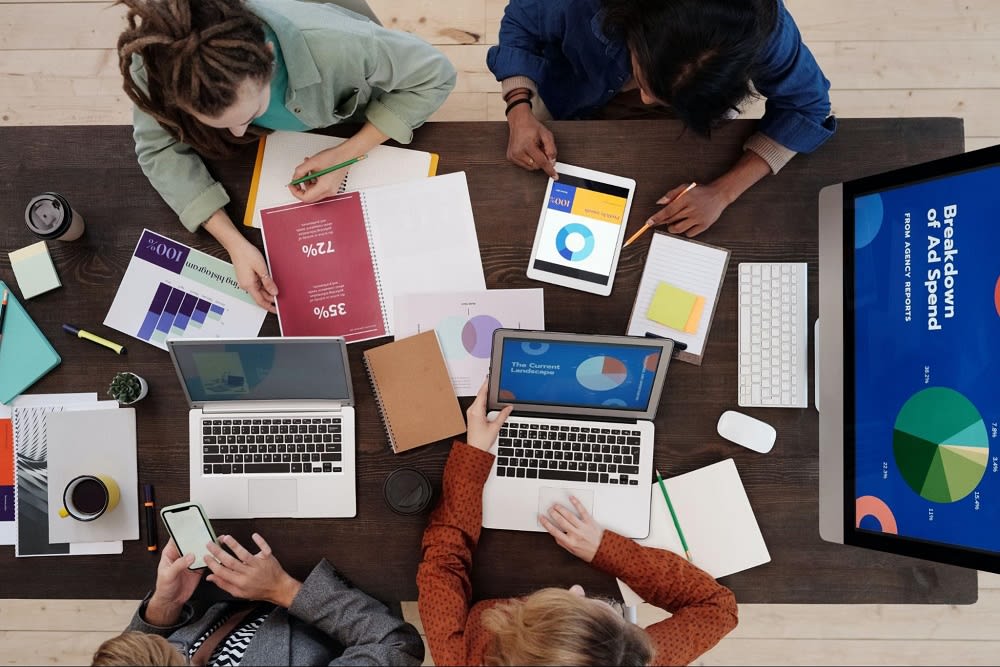 Photo courtesy of Pexels
In order to effectively cross-market your listing, there are a few key strategies you can employ. One option is to partner with local influencers in order to offer a temporary stay in your property in exchange for a post on their social media account. This may draw in new potential buyers looking for a unique travel experience while also giving your listing some much-needed exposure and helping to drive up interest.
Another option is to partner with a nearby eatery or restaurant to cater the open house event and advertise it within their establishment. This will help to boost interest among foodies and people looking for fresh, local cuisine, while also appealing to potential home buyers who have an appreciation for fine dining and high-quality food.
Finally, you can also consider partnering with local artists or creatives to showcase their work inside your property. In exchange, these artists can help promote your sale on their own social media accounts, potentially drawing in a wider audience of interested buyers. With these strategies in place, you can successfully cross-market your listing and generate more buzz around your property before the big sale.
4: Sell the lifestyle
To successfully sell your home, it is important to market the lifestyle that comes along with it. This can be done in a number of ways, but one of the most effective strategies is to emphasize the many benefits of living in your particular neighborhood or community.
Whether you are highlighting local amenities like shops, restaurants, schools, or parks or emphasizing the convenience and comfort associated with living in your particular house or apartment, you should aim to show potential buyers exactly how living in your home will improve their lives and make them happier.
Additionally, you should be sure to showcase all the little details that help make your space stand out from others on the market – this might include updates like new appliances or finishes, light fixtures or hardware that have been upgraded, or even innovative design features like a floorplan that has been optimized for livability. By marketing the lifestyle and highlighting all of your home's unique selling points, you will have a better chance of attracting buyers and ultimately making a successful sale.
5: Use Pinterest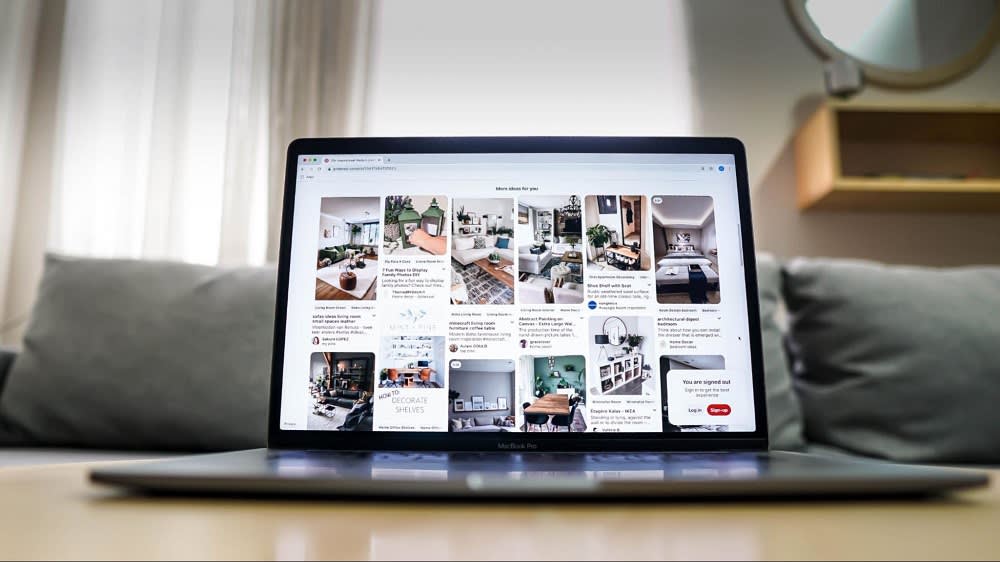 Photo courtesy of Unsplash
Another outside-the-box option is to use Pinterest to market your home for sale. One strategy that is particularly effective is to create a stylish, well-organized board that showcases different features of your property. This can include photos of the exterior and interior, as well as videos and virtual tours. You can also post interesting articles about the local real estate market or popular local attractions to pique potential buyers' interest. Additionally, you can share helpful tips for preparing a home for sale or information about any special incentives that you may be offering, such as financing assistance or moving costs. By using Pinterest in a strategic way, you can help to promote your Austin home and improve its visibility online, ultimately increasing its chances of selling quickly and for top dollar.
6: Offer perks with the sale
In order to sweeten the deal for potential buyers, you may want to consider offering some special perks or bonuses with the sale of your home. This could include anything from a free home warranty to a year's worth of property taxes paid in advance. Additionally, you might offer to pay for closing costs or include some high-end appliances or furniture in the sale. Whatever you decide to offer, be sure that it is something that would be appealing to potential buyers and that will help make your property more attractive in comparison to others on the Austin real estate market. With some creative thinking, you can come up with an enticing perk that will help you close the deal on your home sale.
7: Offer a temporary rental to let buyers see what it is like living in the space
When selling a home, it can be difficult to convey all of the unique features and benefits that different spaces have to offer. After all, it's one thing to look at photos or even visit the home in person once or twice, but it's quite another to actually live in a space and experience all of its features firsthand. To help potential buyers better see themselves living in your home, you might consider offering a short-term rental. By letting buyers experience extended periods of time living in different rooms or sections of the property, you can help them really experience what it would be like to call this place their own. Not only does this give new buyers an opportunity to make more informed decisions about whether this is indeed the right space for them, but it also gives them a chance to appreciate the many qualities that make this home so special.
These are just a few of the many strategies that can be used to increase interest in your Austin property and help you sell faster. When you are ready to list your home, reach out to local agent Erin Morrison for more information on how we can help you get the most out of your property.

*Header photo courtesy of Pexels